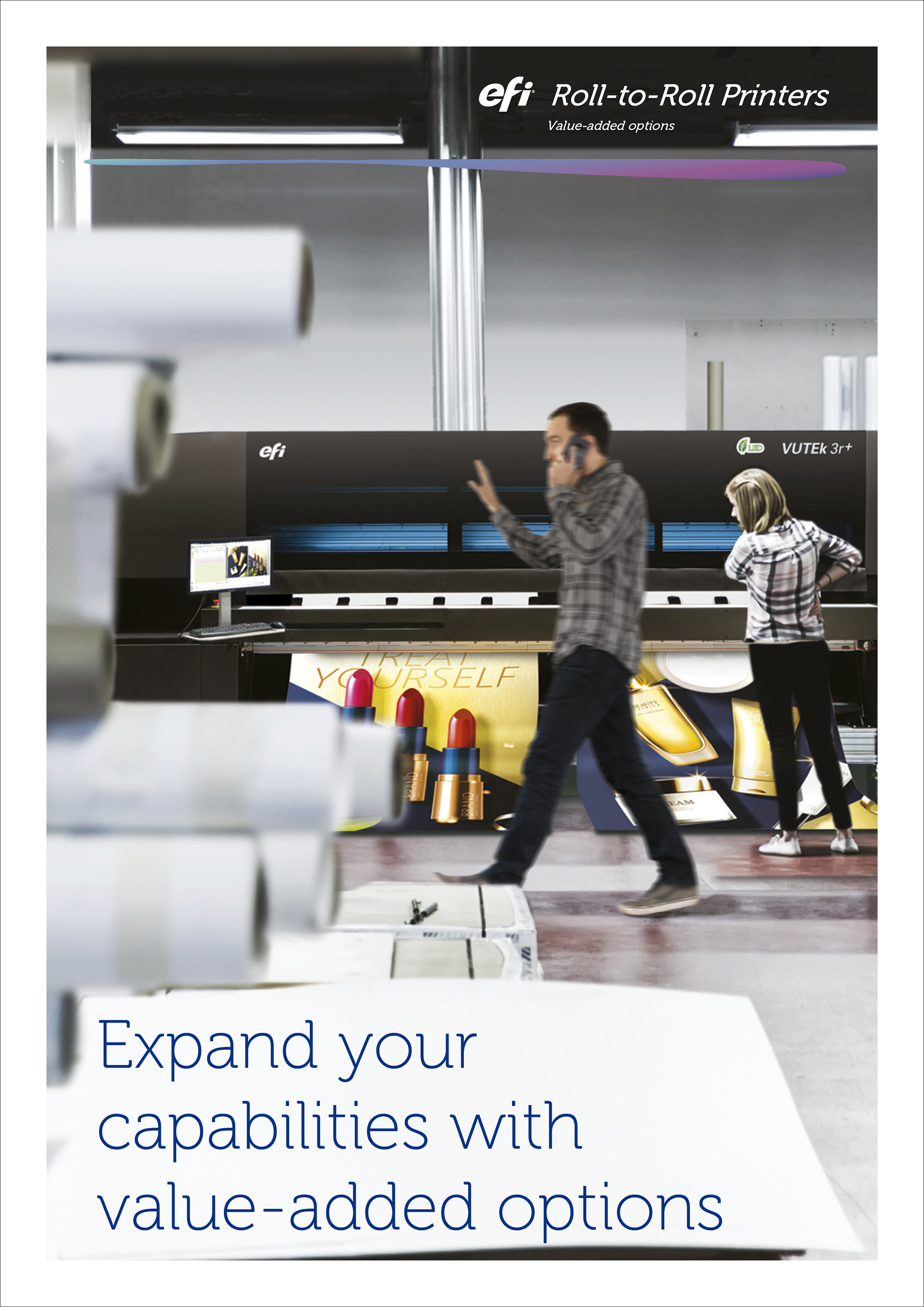 Assignment was to create a set of 18 icons to represent
all the options available to this printer segment.
Another icon assignment to create graphic representations of the 4 pillars
that compose EFI's Fiery® Innovation, and the five back-up supporting components.

8-page brochure for specific software add-ons for fashion/textile designers.
Following the corporate style guide for all print collateral.
Simplified icons rendered for product branding and representation.